Home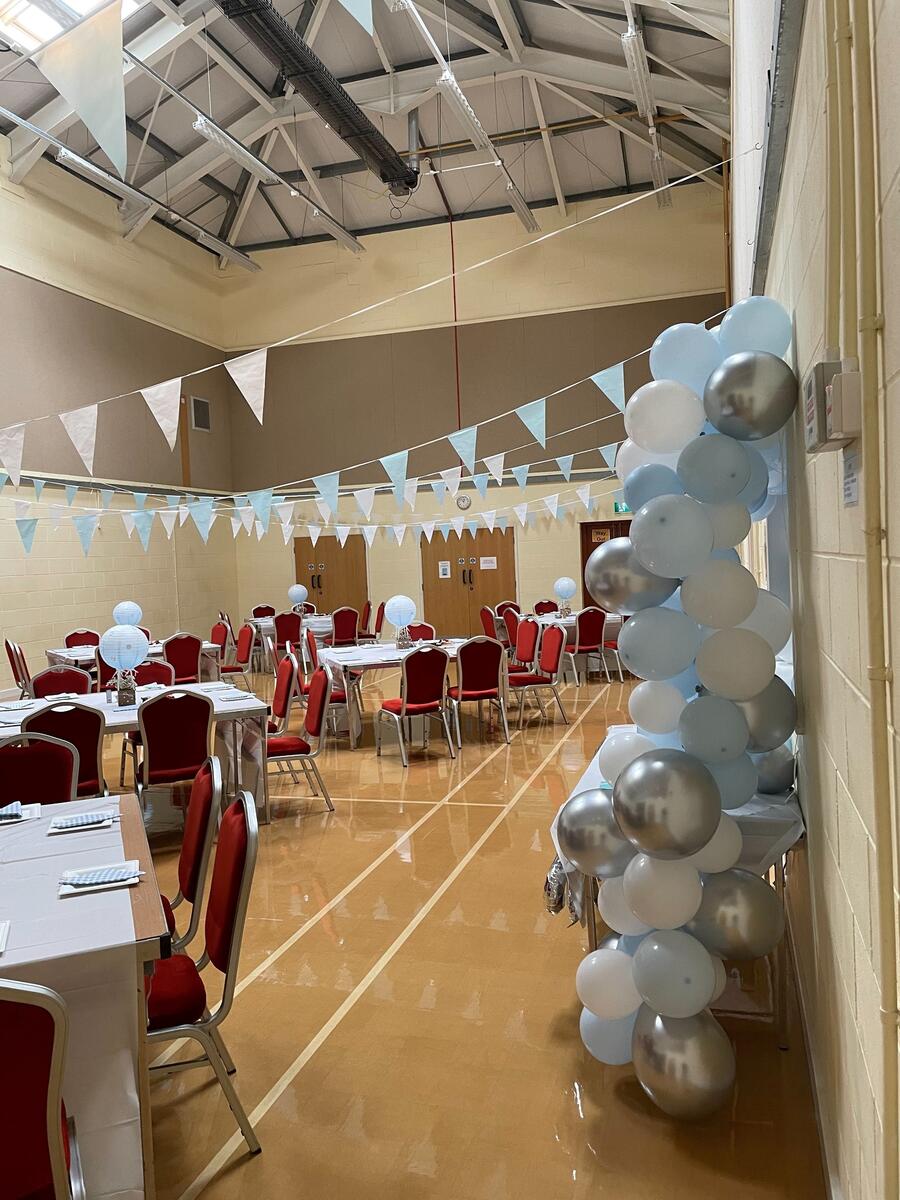 Regular activities/How to book
If you are interested in attending a regular activity that is on in the centre, details of the group leaders can be found at the what's on section of this website.
And not to forget the Post Office which will continue to be here 1- 4pm each Thursday.
Please email our bookings clerk to enquire about booking the centre: office@coddington.org.uk or complete our booking enquiry form.
Welcome to Coddington Community Centre
Welcome to Coddington Community Centre. The centre was built in 2006 as an Eco Friendly facility by Newark and Sherwood District Council. The ownership was transferred to Coddington Parish Council in 2016. The centre is managed by "Coddington Community Association", a registered charity.
The aim of the centre is to provide a place for local residents to get together for activities or celebrations. The term local residents is not confined just to Coddington, it includes people who live just over a mile away at the top of Beacon Hill.
As an Eco Friendly public building there is a considerable amount of maintenance that takes place to keep everything in order and the certification up to date.
We have a choice of a meeting room or main hall that we hire out. They are used for functions from Parties, Badminton, Youth Groups and Exercise Groups to name a few.
The management of the centre is overseen by a group of Trustees, most of whom just attend our meetings every couple of months. A few of us are involved a little more by covering financial and employment issues and building maintenance. Some of us provide cover when our Centre Manager is away. As a basic Trustee your commitment would be 2 hours every second month to meet at the Community Centre to discuss current issues. We are always looking for Fund Raising ideas, come along to share your ideas.
Ideally our Trustees should come from regular users of the centre and the local community which includes the residents of Newbury, Autumn Croft, The Heights and Beacon Heights.
One user of the facilities that nobody thinks about and causes us the most concern is the School. Parents are our biggest single user and at times there have been some issues with the way the facility is used. Representatives from the PTA on our board of Trustees would be very useful.
If you would like to join our team to help us run the Community Centre then please get in touch either through our web site or our Facebook page. Remember, I will never ask you to do more than you can or want to – we just want to see you there.
Malcolm Baker, Chairman
centrechair@coddington.org.uk (If you'd like to make a suggestion or have feedback)
Please use the following email address to enquire about booking the centre: office@coddington.org.uk or complete our booking enquiry form.